After a trip out west in 2010, I jotted down the following thoughts on snowboarding. 
Snowboarding's a sport where gravity takes over. It's a free-for-all in snow.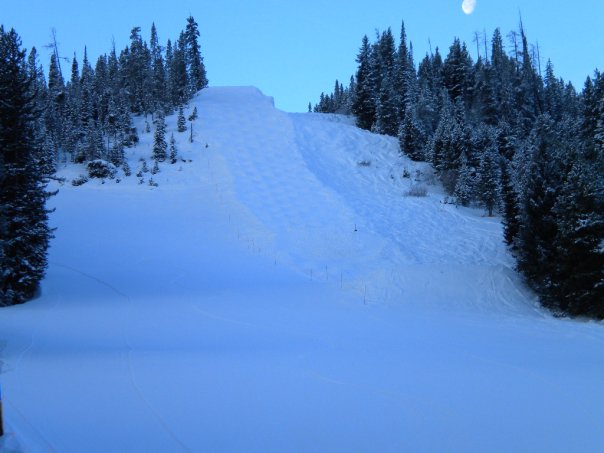 After you start going downhill momentum builds. Wind in your face; the natural scenery around you; the snow beneath you. You're riding over snow, not sinking in it.
WHOA! Know gravity can easily get away on you and take control. This may be fun or scary. I lean towards fun.
It's all in the challenge. Behind every challenge lies reward. The challenge of trying a new run, the challenge of keeping your center of gravity beneath you and the challenge of controlling your speed the steeper the run is. Accomplishing a black, blue, or green run, hanging out with friends, being outdoors, and exercising freedom, are some of the rewards of snowboarding.
Carving is an essential skill that all snowboarders must learn; it controls your speed. Controlling your speed helps tame gravity, meaning the faster you learn how to carve the faster you'll learn to love snowboarding…and snow. That's the thing, snowboarding is about enjoying winter, cold weather, and snow! Suddenly, you'll have a yearning for a snow storm and look forward to the first few flurries.
What do you enjoy about snowboarding – or – skiing? Any tips you'd share that helped you out and any advice for beginners?